>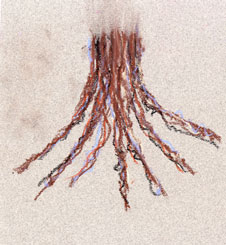 Deep breaths
Soft belly
assistive software is puzzled by poetry.
Where is the context?
What is that sentence?
Trying to make space,
trying to move slowly
causes my software to stumble.
New challenge:
surrender (at least sometimes) to the hidden gifts of disability:
slowness
darkness
limits
don't let the tools they give me seduce me into their world of
speed
brilliance
ambition
Empty can be complete.